WELCOME TO BENHOKK PROPERTY
Ben Hokk is one of Indonesia leading real estate consultant company which offer one stop solution to develop, to sell or to invest in real estate project in Indonesia. Owned and lead by one of the chairman of Real Estate Indonesia Association (REI), Drs. Nurul Yaqin MM, MBA, who also positioned as one of the leader in Real Estate Broker Indonesia Association (AREBI), Ben Hokk is constantly expanding great reputation through case by case achievement since 2003. Ben Hokk offers vary of services and product such as Land Bank access, Feasibility Study, Development, Offline Marketing, High End Digital Marketing, Sales Acceleration program, International Networking and still many proven innovative services in their scope of work.
More than hundreds clients, from company to investor has been helped, assisted, and drived to achive their business goals. Ben Hokk is the easiest solution to turn obstacle into opportunity in your Real Estate Business. We are looking for motivated clients who are ready to engage a dramatic change in their line of real estate business.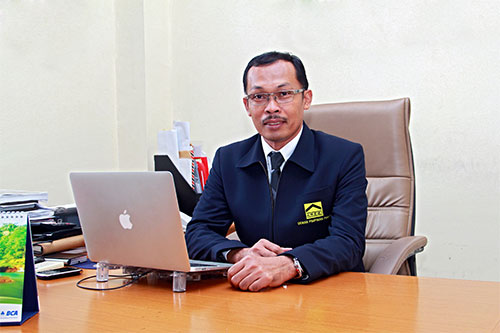 Green Andara Residence
Green Andara Residence brings you with its five private clusters of with a modern 24-hour security s ...
Read More
VASA Bintaro
Welcome to VASA Bintaro, another urban sanctuary by UW Development. Located in secluded but strategi ...
Read More
Pinang Green Residence
Now coming, Pinang Green Residence, housing units located on Jalan Pinang with a very affordable pri ...
Read More
URBAN HEIGHTS RESIDENCES
Available for the first marketing batch, Urban Heights apartment in BSD Serpong. Located on the most ...
Read More
SERPONG GREEN PARK 2
After the success of Serpong Green Park by PT Sedaya Indah Selaras, Serpong Green Park 2 is now avai ...
Read More
Permata Mutiara Maja
Permata Mutiara Maja is an economic type of residence on the 200 hectare land developed by Bukit Nus ...
Read More
FREESIA
Cluster eksklusive di lokasi yang sangat strategis, berada di dekat komplek Deplu, komplek DKI, ko ...
Read More